Bringing the financial pieces of your life together.™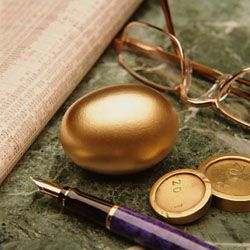 Welcome to Mindful Financials, LLC, specializing in bringing the financial pieces of your life together.
As personal financial professionals, Tricia Metcalf can:
Help you clarify and define your goals
Recommend strategies that fit your needs
Deliver timely information
Explain how changing financial conditions affect you
Monitor your financial progress
Make investing less complicated
Our website is an information resource designed to help you learn more about personal finance. Click around and you'll find a variety of financial tools. There are financial calculators that can help you get a clearer picture of where you stand and where you're headed. There is a research library and newsletter articles on a wide range of financial topics. You can even request a quote for an insurance or investment product. And check back often, because we're constantly adding new material. If you have a specific question or want more information, click on Contact Us, drop us an e-mail message to Tricia Metcalf at TMetcalf@MindfulFinancials.com, or call us at 413-572-0944 or 800-498-6144. We're ready to help.
Millions of U.S. workers voluntarily left their jobs in 2021. Here are some things to keep in mind if you're considering quitting.

This article discusses college financial aid and some ideas that might help fund college while maintaining a solid retirement savings strategy.

The London Interbank Offered Rate influences borrowing costs worldwide. Discover why the financial industry wants a more reliable benchmark.

Explore some key retirement plan contribution limits and various tax deduction, exclusion, exemption, and threshold amounts for 2022.