Bringing the financial pieces of your life together.™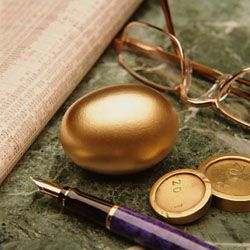 Welcome to Mindful Financials, LLC, specializing in bringing the financial pieces of your life together.
As personal financial professionals, Tricia Metcalf can:
Help you clarify and define your goals
Recommend strategies that fit your needs
Deliver timely information
Explain how changing financial conditions affect you
Monitor your financial progress
Make investing less complicated
Our website is an information resource designed to help you learn more about personal finance. Click around and you'll find a variety of financial tools. There are financial calculators that can help you get a clearer picture of where you stand and where you're headed. There is a research library and newsletter articles on a wide range of financial topics. You can even request a quote for an insurance or investment product. And check back often, because we're constantly adding new material. If you have a specific question or want more information, click on Contact Us, drop us an e-mail message to Tricia Metcalf at TMetcalf@MindfulFinancials.com, or call us at 413-572-0944 or 800-498-6144. We're ready to help.
The Federal Reserve's "Beige Book" provides a broad overview of the economy that is often essential for making economic policy decisions.

Some businesses are exposed to risks that may call for a specialized type of liability policy. Does your business have appropriate coverage?

This article features a worksheet to help you estimate the savings you might need to generate your desired retirement income.

This article presents some steps employees can take to get the most out of their employer-sponsored retirement plans.