Bringing the financial pieces of your life together.™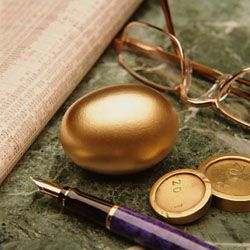 Welcome to Mindful Financials, LLC, specializing in bringing the financial pieces of your life together.
As personal financial professionals, Tricia Metcalf can:
Help you clarify and define your goals
Recommend strategies that fit your needs
Deliver timely information
Explain how changing financial conditions affect you
Monitor your financial progress
Make investing less complicated
Our website is an information resource designed to help you learn more about personal finance. Click around and you'll find a variety of financial tools. There are financial calculators that can help you get a clearer picture of where you stand and where you're headed. There is a research library and newsletter articles on a wide range of financial topics. You can even request a quote for an insurance or investment product. And check back often, because we're constantly adding new material. If you have a specific question or want more information, click on Contact Us, drop us an e-mail message to Tricia Metcalf at TMetcalf@MindfulFinancials.com, or call us at 413-572-0944 or 800-498-6144. We're ready to help.
Learn the story behind the extreme volatility of "meme" stocks promoted through social media, including the risk for individual investors.

If you are self-employed, do you know how to calculate quarterly estimated tax payments in order to avoid underpayment penalties?

This article explains how an individual disability income insurance policy can help provide income if a disability leaves you unable to work.

Do you understand the Social Security retirement earnings test and how it may affect your current and future Social Security benefits?
This calculator can help you estimate your annual federal income tax liability.

This calculator can help you determine whether you should consider converting to a Roth IRA.

Use this calculator to determine whether you qualify for the different types of IRAs.

Estimate how much would remain after paying income taxes and penalties if you took an early distribution from a retirement plan.